The deal brings Voigt Travel, the well-known Dutch travel brand, as well as sister companies Scandinavian Wintersports, and Ruka Safaris, into the Stena Line Travel Group alongside the successful Dutch travel company Buro Scanbrit, which has been a part of the Swedish company since 1986.  All companies will continue to under their own brand names, while jointly forming the market leader in the Netherlands for Nordic holidays, serving 50,000 travellers each year and with a turnover of over €50M per annum.
Stena Line Travel Group AB is one of the largest leisure travel groups in Northern Europe; with 700,000 travellers per year.  The company will gain significant operational benefits from working with Voigt Travel, a market leader for Nordic travel from the Netherlands, that has made this deal attractive to both companies.
The acquisition of Voigt Travel Holding represents a logical step towards strengthening the travel offerings of both companies in the Dutch market.  Voigt Travel, and Scandinavian Wintersports, are a perfect fit for the Swedish firm's brands, which includes leading Dutch travel firm Buro Scanbrit, a specialist in car holidays to Great Britain, Ireland and the Nordic region.  With this deal, the newly formed Group is a clear market leader in leisure holidays to the Nordic region and Iceland from the Netherlands. 
As a destination the Nordic countries have shown strong growth over the last decade, which Stena Line Travel Group expects to continue.  Travellers say they are attracted to the safe, calm and environmentally friendly nature of Nordic countries, as well as fantastic wildlife. This deal now gives Stena Line Travel Group a strong platform for further growth in this vibrant travel market.
Jari Virtanen, Managing Director of Stena Line Travel Group, explains the rationale behind the deal:
"Through this deal Stena Line Travel Group will vastly increase its position in the Dutch travel market and further broaden its offer of Nordic holiday products to Dutch consumers.  We are determined to be the first choice for Dutch tourists to the Nordics, Iceland or Great Britain. The collective knowledge and skills among all our employees when it comes to North European holidays is unprecedented.  We are thrilled to have taken this next step in creating a European Travel Group truly specialised in North European destinations.  We look forward to working with Voigt Travel and its sister companies."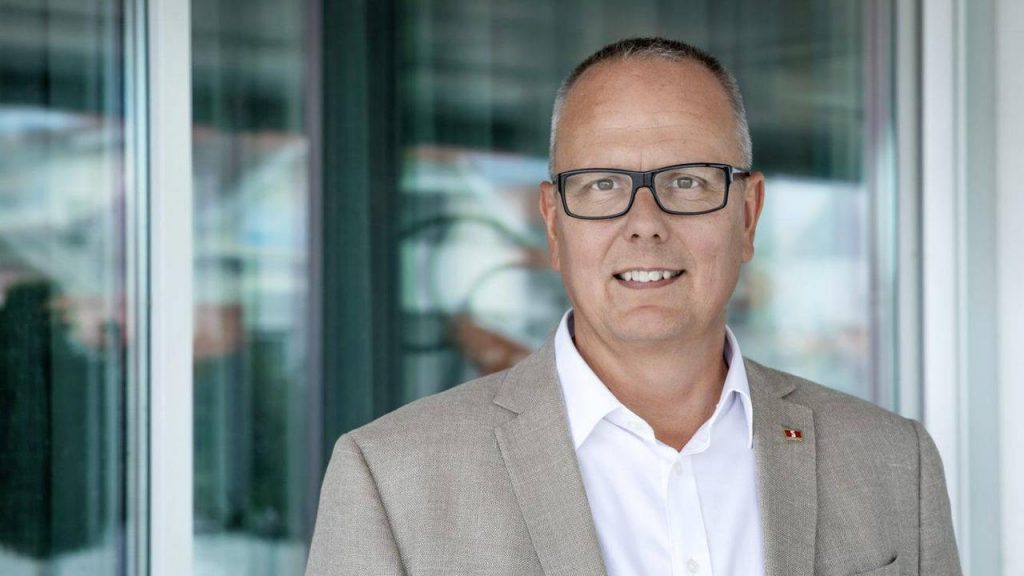 Jari Virtanen, Managing Director of Stena Line Travel Group
Cees van den Bosch, Managing Partner of Voigt Travel Holding, is looking forward to the new cooperation:
"This is a great development for Voigt Travel and its employees who, in recent decades, has pioneered tourist travel to several Nordic destinations and made them accessible with charter flights from the Netherlands and Belgium.  With this deal we have now found a new owner for Voigt Travel who has the strength and resources to help us to continue our expansion.  As part of Stena Line Travel Group, we can further strengthen our position, together with Buro Scanbrit and Scandinavian Wintersports, the Finnish company Ruka Safaris, and realise our ambitions for further growth.  I am excited for what the future holds!"
Voigt Travel, Scandinavian Wintersports and Ruka Safaris will continue to exist and operate under the stewardship of Stena Line Travel Group.  Voigt Travel's Cees van den Bosch and Managing Director, Marloes Meijer, will remain with Voigt Travel.  Van den Bosch has been appointed to the Board of Directors of the Dutch and Finnish entities and will also now become the Country Manager for Stena Line Travel Group Netherlands.
The value of the deal has not been disclosed.
For more information please see www.voigt-travel.nl.