Stena Line's history in Denmark goes back to 1963, and now the next chapter will be written by Swedish Christina Bromander. She takes over the position from Elisabeth Lönne, who has taken on new challenges as Chief Commercial Officer and member of the Group management of Stena Line.
Christina Bromander already has a good knowledge of the Danish business, as she comes directly from a position as responsible for sales & service on board the Danish-Swedish routes.
"Through my previous position, I have had the opportunity to get to know our Danish routes and ships, and not least all skilled colleagues. We have just come out of a pandemic where we have succeeded in maintaining our role in the Danish-Swedish infrastructure and I will do my utmost to contribute to the positive development for our customers and employees", says Christina Bromander.
In her new position, Christina Bromander will strengthen Stena Line's position between Denmark and Sweden and further develop the Frederikshavn-Gothenburg route, which is served by the three ferries Stena Danica, Stena Jutlandica and Stena Vinga, as well as the Grenaa-Halmstad route, which is served by Stena Nautica. Stena Line has just signed a long-term agreement with the Port of Grenaa, securing the ferry service until 2034.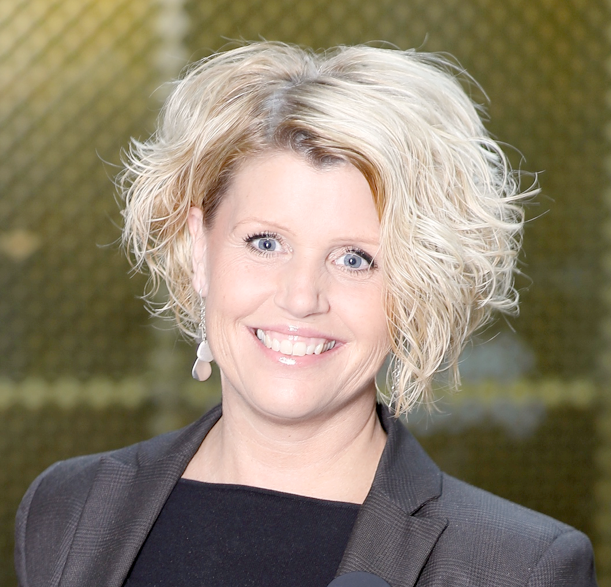 "The Frederikshavn-Gothenburg and Grenaa-Halmstad routes are unique and important for Stena Line and for the development of the entire Kattegat region. We will further develop our position in Denmark, optimize our routes and the onboard experience, and grow together with our customers and partners. After a fairly Corona-free summer, we are again experiencing strong demand for passenger transport, which we will build on in the future," says Christina Bromander.
Christina Bromander joins as Trade Director directly from her position as Regional Onboard Sales & Service Manager of Stena Line's Danish routes. In addition to her knowledge of the shipping industry, Christina has accumulated more than 30 years of experience from the hospitality industry, where she has held various senior positions in Sweden as well as internationally, for example Managing Director of Quality Hotel 11 and the conference centre Eriksbergshallen, and Hotel Manager of Clarion Hotel Post, all in Gothenburg.
"I am extremely pleased that we can welcome Christina as Trade Director for our Denmark routes. I have experienced Christina firsthand, and she has already shown that she is a perfect fit for the team. She is a results-oriented and value-based leader with the right mix of skills and experience. I am convinced that she will steer our Danish business towards continued growth," concludes Elisabeth Lönne, Chief Commercial Officer at Stena Line.
For more information, please contact: Stena Line Group Press Office on phone: +46(0)31 85 85 32 or mail: press@stenaline.com.